Entries in National Reined Cow Horse Association events across the country continue to rise, and the association's premier events are no different. That influx of interest fueled the creation of a specialized online entry program to ease the burden of time entering and managing entries—NRCHA CowHorse+. Once entered, related program NRCHA Scoring provides premier event draws, scores and results throughout the event in real-time.
"At the Stallion Stakes in 2021, NRCHA launched its first public interface for our real-time draws, scores and results system," said Anna Morrison, NRCHA executive director. "We continued to improve the system as the 2021 show season progressed, and now the NRCHA Scoring platform provides a brand new way to look at NRCHA premier event entries, whether you're interested in exploring by horse, rider, sire, dam, owner or breeder!"
The scoring platform garnered the attention of Cindy Perez, owner of 2014 stallion The Animal (Cat Ichi x My Little Abra x Abrakadabracre), a National Cutting Horse Association Summer Spectacular Open Derby Champion as well as an NCHA Open Futurity Reserve Champion. Perez's own interest in communications systems through her company, Cat5 Resources, peaked watching NRCHA Scoring assist in communicating information quickly and correctly to reined cow horse fans. Now, Perez backs the cow horse community as a Corporate Sponsor through NRCHA Scoring powered by The Animal.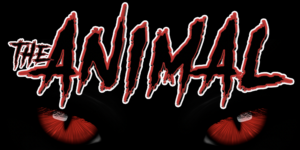 "We support the NRCHA because they are an organization that is continually trying to stay ahead of the curve, and NRCHA Scoring powered by The Animal is just another example of that," Perez said. "Along with that, their extremely well-produced events draw people from every Western performance discipline and Western performance enthusiasts from all over the country! It is a great opportunity to capture the attention of such a diverse audience. Finally, we will always continue to support those who strive to support us!"
Online entry to NRCHA premier events began with the 2022 Kalpowar Quarter Horses Celebration of Champions in January 2022 through NRCHA CowHorse+. The custom program offered NRCHA members a quick and efficient way to enter one or multiple horses in the show, and the information was easily integrated into the association's scoring program.
"There was resounding positive feedback on the speed at which our members could enter this event, whether they did so on a laptop or on their phone," said Emily Konkel, NRCHA premier event manager. "Paper forms have been the norm in our industry, creating a massive amount of manual data entry. With CowHorse+ the information is literally at our fingertips and in our systems in a click. Horses and riders are stored in the program, helping to eliminate minor spelling issues or other problems seen with the paper entry. It is revolutionizing our ability to manage entries, get them verified and them have the draws done and posted in NRCHA Scoring."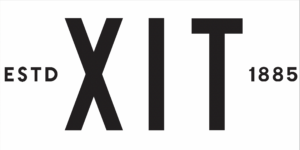 Today, NRCHA's intuitive CowHorse+ is powered by a historic brand, XIT Ranch. The original ranch was founded in the Texas Panhandle in 1885 and spanned 3 million acres. Today, third great-grandson of XIT founder John V. Farwell, Drew Knowles, and his wife Abby raise the highest quality beef cattle and Quarter Horses in Southern Colorado near the original XIT's ranchlands. It was a logical fit for the XIT to lend support to NRCHA as a Corporate Partner.
"We believe in preserving ranching traditions and the Vaquero style of horsemanship. Supporting the NRCHA honors our family's ranching legacy through the support of the next generation of riders, trainers, and equine athletes. It is an exciting time to be part of reined cow horse and we look forward to supporting the NRCHA for years to come."
For the duration of the Kalpowar Quarter Horses Celebration of Champions, NRCHA Scoring powered by The Animal will hold the event draw, scores and results, and can be viewed at nrcha.com/scoring. CowHorse+ powered by XIT Ranch will facilitate entry to the next premier event, the Teton Ridge Stallion Stakes, for which entries will go live in mid-February at nrchacowhorseplus.com. For more information on The Animal, visit noordinaryanimal.com. The XIT Ranch information is at xitranch.com.